Congratulations to Anita and Rob who are featured in the "Spotlight on you" section of the Fall/Winter 2011 issue of Today's Bride Magazine.
In case reading the text makes your eyes hurt, a copy of the blurb is below:
Two years after meeting online, Anita and Rob exchanged vows in Vancouver. The bride wore a custom Mika Inatome wedding gown, then changed in to a red Mandarin dress for a tea ceremony. Anita has a passion for shoes (and works as a buyer) and changed shoes throughout the day. She even designed custom shoes for the first dance.
[Check out the full post for a shot of Anita's amazing shoes for the first dance.]
– – -
They saw themselves in the magazine almost three years to the day from the first time they met. Talk about a nice anniversary gift! I couldn't be more happy for them.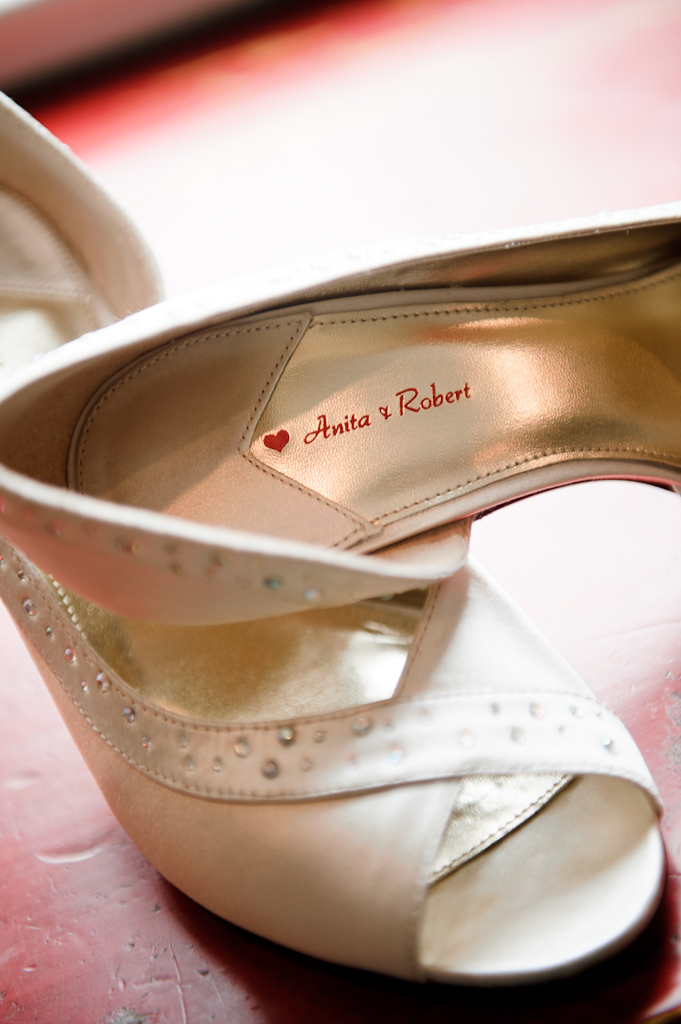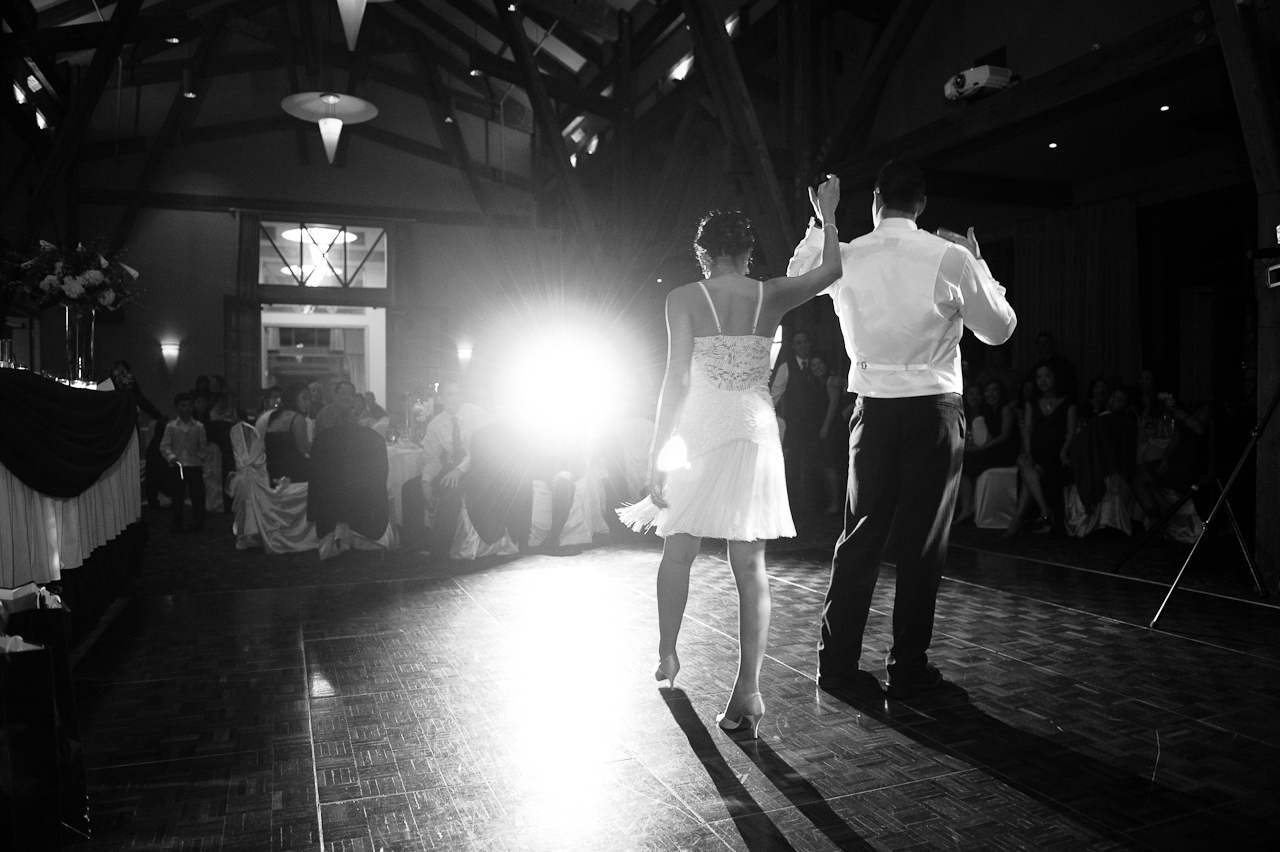 [Left, Anita's custom designed shoes (to be fair, Rob actually had his part in the logo design as well). Right, Anita & Rob rocking the first dance.]
Be sure to have a look back at the full post from their wedding, and also check out Today's Bride Magazine online (www.todaysbride.ca) to find out where to pick up a copy (pretty much any reputable store).